I'm starting to get a tiny bit really paranoid in regards to the job interview tomorrow. I should remind myself, that I actually have nothing to loose and can only win, Positive thinking and all that. Easier said than done. Anyway, I think I should at least finally share some of the photos I took in Stockholm last week. I didn't take all that much photos though, because in 2010 I already took lots of pictures of all the sights and nice places I remembered from my time there in 1997.
Of course I also bought some souvenirs, among others 2 new mugs. Here is the first one :-)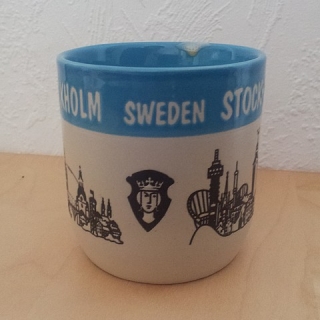 I also bought a few new fridge magnets and mouse pads (for my home desk and my office), but my wordpress plugin for photo galleries is driving me crazy right now and won't let me insert them the way I want to, so I'll skip those for now)
And here are a bunch of photos from Skansen (zoo and open air museum), the Botanical Garden and other places…
Default Gallery Type Template
This is the default gallery type template, located in:
/www/htdocs/w00e4cf6/blog/wp-content/plugins/nextgen-gallery/products/photocrati_nextgen/modules/nextgen_gallery_display/templates/index.php.
If you're seeing this, it's because the gallery type you selected has not provided a template of it's own.