Day 10: 21 August, Fort William to Callander
On that day we drove down from Fort William to Callander in the Trossachs and it was a very nice drive through beautiful scenery. Because it was such a beautiful day we decided to take a detour and drive the loop around Loch Leven and it was so worth it.
We continued our drive through the valley of Glencoe, which was the place of one of the most remembered massacres in Scottish history, the massacre of Glencoe in February 1692. It was quite heinous and it's no wonder that the people with the name "Campbell" weren't the most liked ones in the centuries since.
Another stop was in Killin, where we wanted to see the Dochart Falls, which seemed less like "falls" and more like "rapids", but were impressive to look at regardless.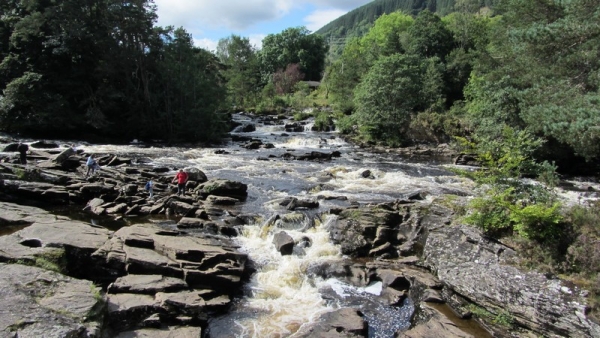 Picking Callander as stop for two nights was a good idea, because this was a lovely little town. Slightly tourist-y, maybe, but also with cute shops and nice cafés. And it was surrounded with beautiful, lush nature which we went to explore for a bit, before we checked into our B&B for the night.
Default Gallery Type Template
This is the default gallery type template, located in:
/www/htdocs/w00e4cf6/blog/wp-content/plugins/nextgen-gallery/products/photocrati_nextgen/modules/nextgen_gallery_display/templates/index.php.
If you're seeing this, it's because the gallery type you selected has not provided a template of it's own.