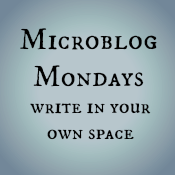 I have slept poorly on a lot of nights recently. Or at least I haven't slept nearly enough for me to feel well rested in the morning. I either just go to bed too late or I can't fall asleep quickly. Or I wake up early and can't go back to bed because my mind is too busy. This morning I thought maybe I should cut back on my coffee intake or to cut out coffee altogether in hopes that maybe less caffeine in my bloodstream might help.
I made it not quite till noon before I caved and stopped at a Starbucks while I was running some errands :-(
Because I was sooooo freaking tired. I went to bed after midnight last night and had to get up around 7 AM to take my mother to a doctor's appointment. I'm still tired, so I just had another cup of coffee this afternoon, because I will have to stay awake until around 11 PM because of a local Greens meeting. At least I enjoyed that coffee without any multi-tasking, i.e. not sipping it while reading blogs or Twitter or doing anything at all. Just me and my coffee. And my thoughts. Which I tried to just let float by and not bother me for a while.
On the bright side: It's one cup of coffee less than on many regular workdays. And I will be able to sleep in tomorrow, because I'm on vacation :-)