On Twitter I promised some people a few photos of the Scottish Invasion on Sunday ;-), but I never got around to sorting through my photos and choosing some until now. Before I fly off to a one-week-vacation which leaves me with tons of new photos. Not of Scots or Scotland though. Anyway, it was fun to witness the Tartan Army take over the city centre of Dortmund and of course the area around the stadium and the stadium itself. Boy, can these fans sing. Loudly! It was exciting to be there and to witness all the ceremonies and rituals of a national team football match. Flags and anthems and all that.
Favourite tweet in regards to the day and game came a day later *g*…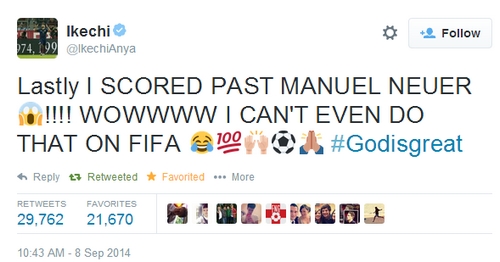 By the way the person advocating for Scottish Independence in the first photo of the gallery below is me *g*, but I try not to post photos of myself online (I'm a bit paranoid in that regard). Anyway, when I saw a guy handing out those posters I had to get one, just because…
It was fascinating to see and hear how much the Referendum was a topic of conversations and flags and banners and all. It really is THE thing to talk about even, obviously even when you're away from home on foreign turf.